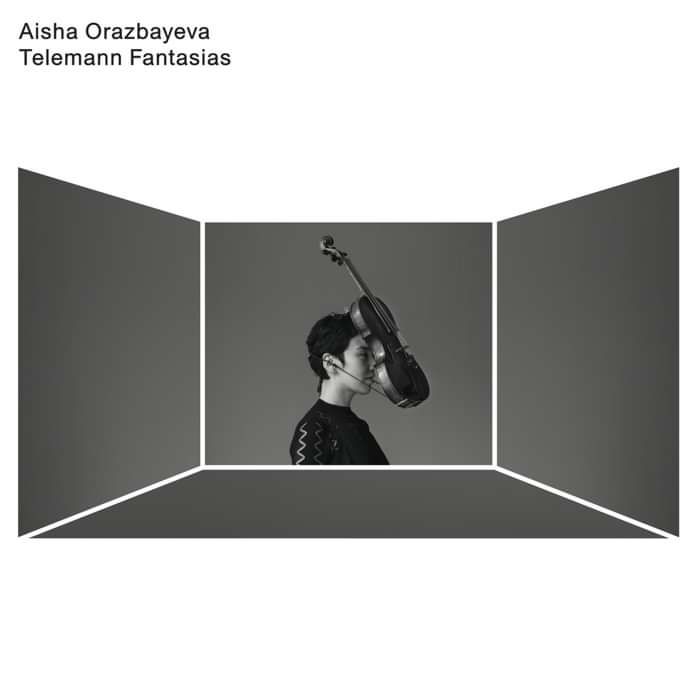 Aisha Orazbayeva - Telemann Fantasias (CD)
Best known for her performances of music by postwar modernists, here Orazbayeva returns to and boldly re-envisages Georg Philipp Telemann's solo fantasias - a cornerstone of the classical violin repertoire. Through a set of deeply personal interpretations, Orazbayeva brings her trademark palette of raw, delicate and extreme textures to Telemann's baroque polyphony. The recordings comprise six of the twelve fantasias, and were first used in a 2015 production for Pina Bausch's Tanztheater Wuppertal dance company, "In Terms of Time" by Tim Etchells.
Telemann was a key figure in the transition between the late Baroque and early Classical periods in western music. Like his other solo works, the violin fantasias (published in 1735) are often contrapuntal, demanding a weaving together of compound melodic forms by a single performer.
While seminal works like this were at the heart of Orazbayeva's classical training, she has since tended to work instead with contemporary composers and on experimental and improvised projects. With their deep explorations of extended technique, these activities inform the whole spectrum of her work - including her approach to older repertoire:
"Some of the techniques used on the record are often used in works by composers including Luigi Nono, Salvatore Sciarrino and Helmut Lachenmann. What inspires me the most about pieces like Lachenmann's Toccatina, Sciarrino's 6 Caprices and Nono's "La Lontananza Nostalgica Utopica Futura" is the way they radically change our perception of the violin which challenges musical expectations and conventions. This change in our perception of the violin is something that has become central to my everyday practice offering me more freedom to interpret new and old repertoire as well as my own music-making".